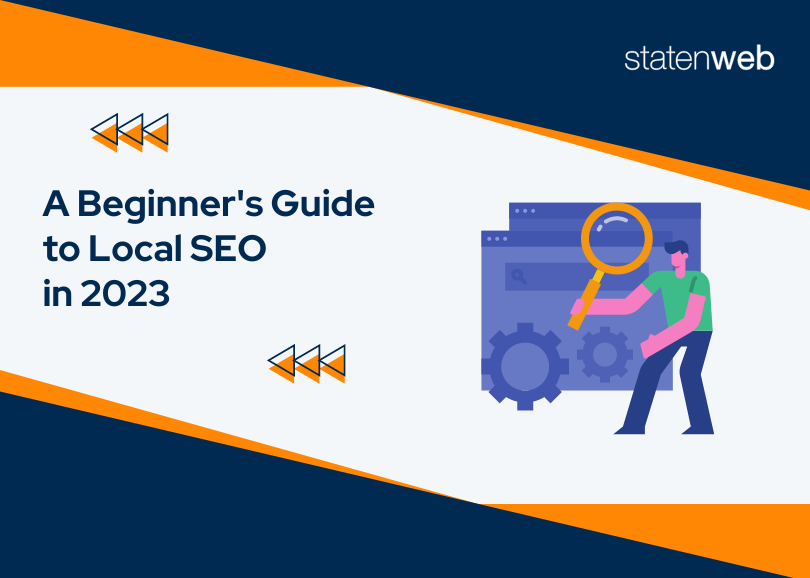 In recent years, local businesses have transformed as customer demand for an online presence has increased. According to BrightLocal, 99% of consumers have used the internet to find information about a local business in the last year. It's convenient for people to research businesses from the comfort of their homes and contact or physically venture out to them later.
If you are a small business owner, it's essential to your business that you adopt or continue to use local SEO (search engine optimization) strategies in 2023.
SEO Terms Glossary:
Search Engine: a software system that helps people find information. Examples: Google, Baidu, Bing, Yahoo
Geolocations: the process of using technology to identify a device's geographical location. Examples: GPS, IP addresses
Google Business Profile: A google business profile is an online tool that helps to manage and optimize your business on Google.
Rich Snippet: search results with additional data displayed and higher clickthrough rates. Examples: ratings, recipes, product prices
URL optimization: Is the process of optimizing URLs in a search engine friendly manner. Ideal URLs have minimum or zero numbers and other characters, including underscores and asterisks. Example: http://yourdomain.com/target-keyword
Backlinks: a link from one website to another, like a citation.
What is local SEO?
Local SEO (search engine optimization) is the practice of increasing your business's visibility in local search results. This task is accomplished with techniques that give your local business a better chance of ranking high. Instead of competing with large corporations, your small business will stand out in results for users in your area.
When consumers perform "near me searches" on Google, you want your business's name to appear in the search results. For example, geolocation can automatically direct customers to a page about their targeted area.
Here are several ways to use local SEO ranking factors to increase traffic to your website, which in turn can bring profits.
What are local SEO tips and tricks for beginners?
Local SEO strategies constantly evolve and may seem overwhelming, but they don't have to be. Let us guide you with the most direct and pertinent information you need to grow your business.
Whether you are a beginner or are experienced with local SEO, we are confident that you will be able to incorporate these tips and tricks.
Solidify your business profile
Customers want to know if your business is legit before considering buying from you. It's simple to ensure that you are seen as reliable.
Check that your NAP (Name, Address, Phone Number) is easily accessible and consistent across all platforms, such as your business website, social media sites and any other online portfolio.
You'll need this information for citations, which references your business and its contact information from reputable sources such as Yelp, Facebook, Foursquare, Yellow Pages, and other local directories.
Create a Google Business Profile and then use the Google Business Profile tool to manage how your business appears on Google search and maps.
These methods will increase your search engine "confidence score," proving you exist and increasing your visibility and validity.
Optimize your website for different screens
Have you ever noticed that the formatting is off when viewing a website on a mobile device? You may go back to your laptop and see it looks perfect there.
Unfortunately, this means the site was never optimized for mobile devices. A person may leave the website immediately if they can't navigate it quickly, and it leads to a poor user experience.
When using professional digital services to build your business website, be sure to request that your website be optimized for all devices to be user-friendly and attractive.
Optimizing your website for local keywords and ensuring that your business information is consistent and up-to-date will generate the best results.
Build backlinks
Google prioritizes information that is both relevant and authoritative. Establishing your website as relevant and informative will increase your chances of ranking high in Google search results through backlinks.
Create fresh and informative content for others in your industry, and you will become a trusted source. The more people see this valuable information, the more likely they will share it and link to your site.
Broken link building is the process of earning a link to your site from other relevant sites that carries a broken link.
For example, suppose your veterinarian business website has a blog about cat allergies, and you find a site which features a blog post about cat care tips with a backlink to the topic "cat allergies," which seems to be leading to a dead website. In that case, you can reach out to the site owner with a request to link to your blog post.
When trying to earn a link using the broken link building method, make sure that your site and the sites you are trying to earn a link from are similar niches.
You can use several tools to find broken links relevant to your niche, including SEMRush & aHrefs.
Collect testimonials and reviews
Every time you interact positively with a customer, try to get them to write a testimonial for you to use on your website. Let them know that filling out an online review is quick and easy, increasing their chances of completing one.
It would help if you also got regular reviews on third-party sites, which often use a star system, such as Yelp or Google Business Profile. Positive reviews can improve your clickthrough rates by up to 35% in organic searches. You can also ask loyal customers to complete these, as they will increase your business's ranking.
Take advantage of schema markup
Also called "structured data," schema markup is a type of microdata that communicates a website's purpose to search engines via code. Search engines are then able to provide better results for users.
Schema also creates a description called a rich snippet that enhances search engine results, improving visibility and clickthrough rates. The rich Snippet draws most users' eyes, as this description gives them more information at first glance without clicking the link.
Since less than one-third of Google's search results include a rich snippet with Schema.org markup, using schema is an excellent opportunity to stand out from your competition.
Keep an eye on your competitors
Even if you rank high, you must stay on top of your competitors because the ranking can change anytime. You can get insight into your success by performing an SEO competitive analysis.
Use tools to see which of their keywords are ranking and which pages are getting the most traffic. Compare your site speed and site structure to theirs.
Pay attention to the types of content they post, such as blogs and customer success stories, and how often they post. Utilize social media by posting on platforms like Facebook, Instagram, and LinkedIn to share updates and promotions and interact with your local community.
To further differentiate your business, do keyword research regularly to know which keywords are trending. Use URL optimization to be clear about your intentions.
Gain high-ranking local SEO success with StatenWeb
Focusing on SEO basics is necessary for local businesses. You will see a difference in your rankings with just a few carefully executed changes or additions.
We can show you how to get noticed using high-quality content and clever SEO strategies.
Contact us today, and we will create a plan to get your business to rank on the first page.